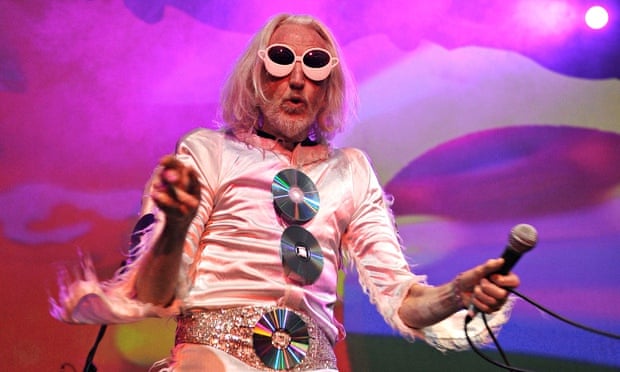 Gong icon passes away weeks after reporting he had 6 months to live
Gong icon Daevid Allen has died at the age of 77, just weeks after he announced he'd been given six months to live.
The Australian reported in February that he was suffering from inoperable cancer and he'd decided to stop fighting the disease.
Allen said: "I am not interested in endless operations. In fact, it has come as a relief to know that the end is in sight. I am a great believer in 'The Will of the Way Things Are' and I also believe that the time has come to stop resisting and denying and to surrender to the way it is.
"I can only hope that, during this journey, I have somehow contributed to the happiness in the lives of a few other fellow humans."
His death was confirmed this morning with a brief statement on the Daevid Allen's University Of Errors Facebook page, which said simply: "Daevid est mort, Daevid is dead".
His son Orlando said via Facebook: "Dada Ali, Bert Camembert, the Dingo Virgin, Divided Alien and his other 12 selves prepare to pass up the oily way and back to the planet of love. And I rejoice and give thanks.
"As the eternal wheel turns we will continue your message of love and pass it around. We are all one – we are all Gong. Rest well, my friend, float off on our ocean of love. You have left such a beautiful legacy and we will make sure it forever shines in our children and their children."
Allen's last public appearance was at a poetry recital in Byron Bay, New South Wales, on February 27.
from http://classicrock.teamrock.com