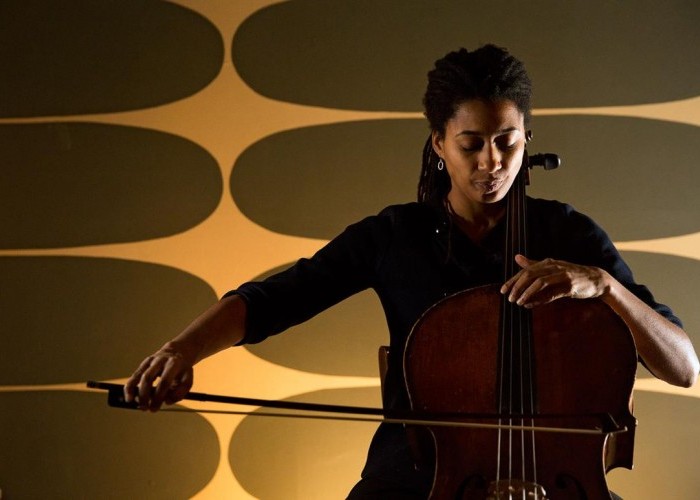 Cellist Tomeka Reid and electronic music composer Ikue Mori both have been named 2022 MacArthur Fellows. The annual awards, commonly known as Genius Grants, are given by the John D. and Catherine T. MacArthur Foundation to talented individuals who have shown extraordinary originality and dedication in their creative pursuits and have demonstrated the potential to produce even more inspired and innovative work.
The Chicago-based foundation has increased the "no strings attached" award from $625,000 to $800,000 over five years.
Reid draws from a range of musical traditions and expanding the expressive possibilities of the cello in improvised music. Trained in the Western classical tradition, she is also fluent in musical modes rooted in the African diaspora and avant-garde minimalism. Reid employs extended techniques in her practice — attaching pencils or clips to the strings or making use of the percussive qualities of the body of the cello — to produce a rich and textured palette of sounds. The Chicago-based artist is also a composer, bandleader, educator and community builder.
Mori has transformed the use of percussion in improvisation and expanding the boundaries of machine-based music. The New York-based electronic music composer and performer creates rhythmic and ambient soundscapes using digital processing techniques, a laptop computer, and repurposed elements of electronic drumming equipment. Over her five-decade career, Mori has transformed the use of percussion in improvised music and inspired generations of electronic musicians.
"The 2022 MacArthur Fellows are architects of new modes of activism, artistic practice and citizen science," said Marlies Carruth, director, MacArthur Fellows. "They are excavators uncovering what has been overlooked, undervalued or poorly understood. They are archivists reminding us of what should survive. Their work extends from the molecular level to the land beneath our feet to Earth's orbital environment — offering new ways for us to understand the communities, systems and social forces that shape our lives around the globe."
from https://downbeat.com