SJB (Smooth Jazz Band)
were founded firstly as a temporary jazz session combo by Shinji NAKAGAWA (guitar) in 2010. Via some gigs around Osaka, they've been formed as the regular sextet since the spring of 2011.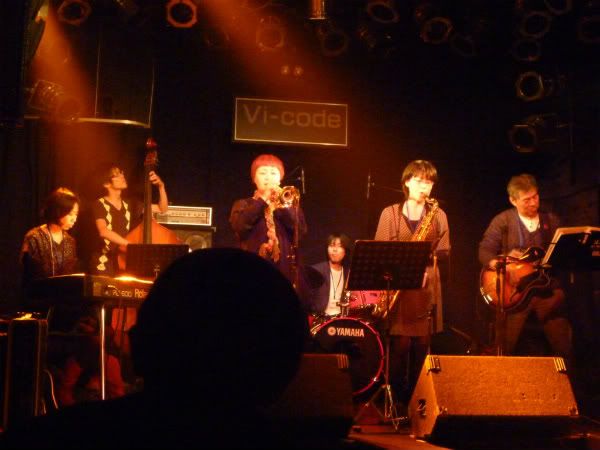 The current members are;
Arisa OMOTANI
(tenor saxophone)
Sayaka KAWADA
(trumpet)
Ayako HIROE
(piano)
Shinji NAKAGAWA
(guitar)
Katsuto SUGITANI
(contrabass)
Hirokazu ICHIHARA
(drums)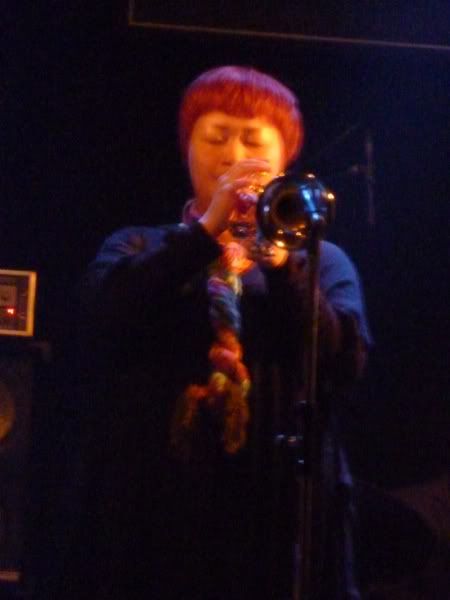 Sayaka KAWADA (trumpet; SJB and Djamra)
No official release nor official website yet but they have gigged around and around ... with strong intention for mastering jazz.
SJB's live material
(provided by Sayaka)
Thanks a lot! ٩(̾●̮̮̃̾•̃̾)۶