September 16, 2013
... looked like the sky would appreciate
DJAMRA
's Europe Tour in the autumn 2013 although a big typhoon went through Japan violently the previous day. They've already announced they will go on a Tour for Europe (Vienna, Praha, and Würzburg) from Sep. 21 until 29, whilst we "Djamra freaks" attended a "farewell" gig in Nakatsu Vi-Code (Osaka) for them at that night.
A couple kinds of German beer, a bottle of Austrian white wine, and Czech liqueur were on sale there, by a alcohol master Shinji KITAMURA (alto saxophone).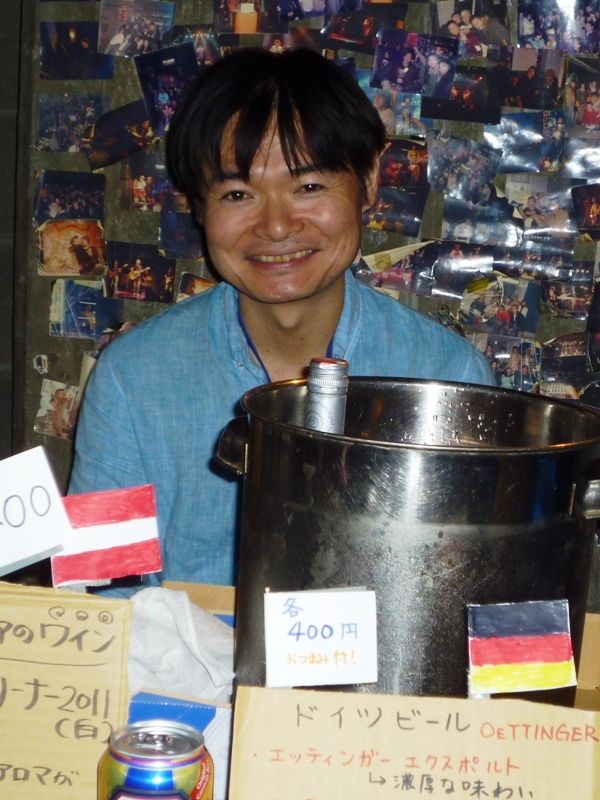 omg what a laughter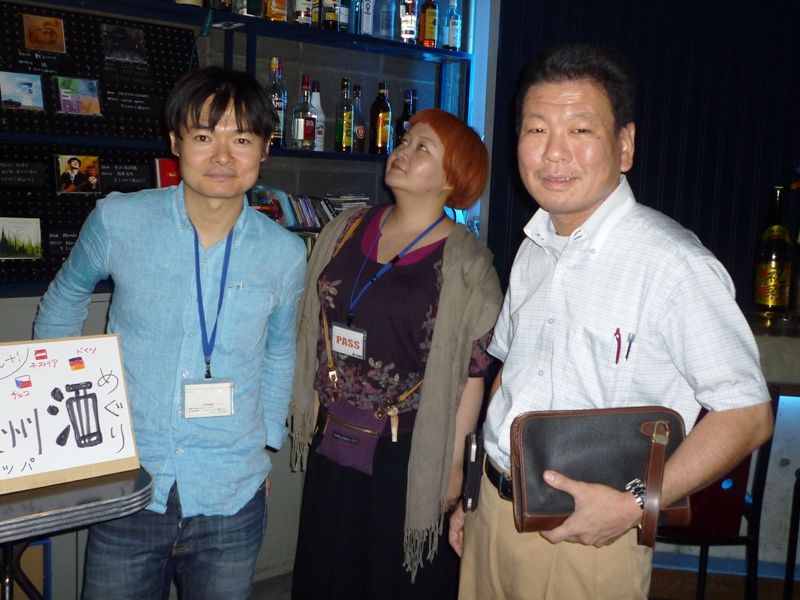 Shinji, Sayaka KAWADA (trumpet), and I had got excited, with a flood of BEER haha.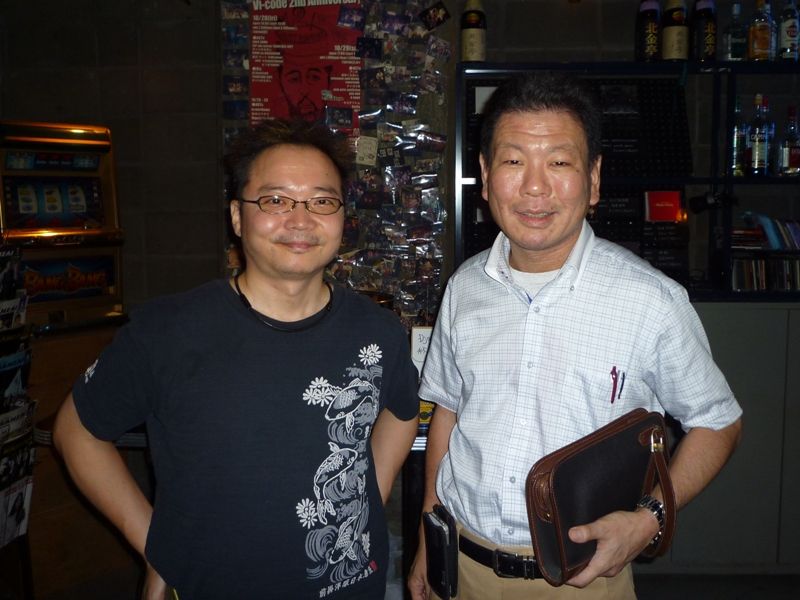 For me, Masaharu NAKAKITA (bass) looked a bit strained, before their grand tour.
Sorry but I cannot comment their playlist upon the tour (because this will be something of a secret one lol) but they played more aggressively than usual ... especially Akihiro's drumming were kinda killa!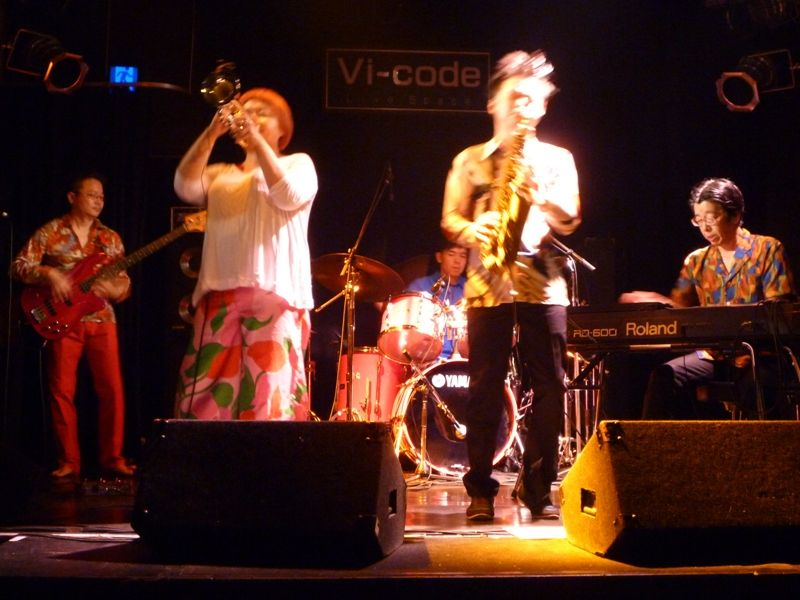 Thank you for reading my live performance review for
DJAMRA
's gig, and again let me say
"All the best for their Europe Tour at the end of this month"
!