Henry Spencer, the UK-based trumpeter, composer, and bandleader, is back with his sophomore album, "The Defector." Following his successful debut, Spencer presents a collection of original compositions dedicated to those who make the daring choice to defect, whether literally or figuratively, in pursuit of a better life. With this album, he seeks to honor their courage, strength, and determination to improve their circumstances and help others.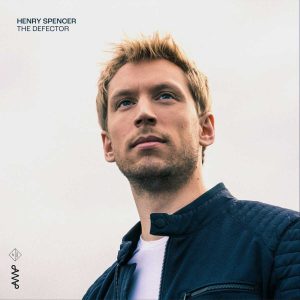 Spencer's musical journey began on a working farm in Wiltshire, UK, but he soon found his way to London, where he studied at the Guildhall School of Music while establishing himself as a versatile musician in the vibrant London jazz scene. His musical endeavors quickly gained recognition, earning him accolades such as the Best Newcomer Award at the Marlborough Jazz Festival and the UK's Emerging Excellence Award.
"The Defector" is a genre-blending masterpiece that weaves elements of jazz, rock, and minimalism into a predominantly cinematic tapestry. The music is marked by its intensity, raw energy, and evocative qualities, with moments of intimate, heart-felt, and emotionally-driven melodies. Despite being instrumental, the album's melodies are remarkably vocalistic, almost as if they were sung.
This vocalistic quality is no accident, as Spencer incorporates lyrics into his composition process to maintain a strong connection between the music and its intended narrative. This approach allows listeners to interpret the music personally, fostering a deeper connection to the stories behind each composition.
The album comprises nine tracks, each featuring soaring trumpet, melodic piano, and an overall sincere emotional intent drawn from genuine experiences. "The Defector" opens with its title track, characterized by a rich string arrangement that evokes the grandeur of a cinematic epic. Spencer's trumpet skills shine as he effortlessly explores the upper registers of his instrument.
"Perfect Hindrance" starts more subdued but gradually builds into an equally intense arrangement. "Undone" showcases Spencer's exceptional trumpet work, specifically the drum and trumpet passage is of note. This track also features an impressive guitar solo by Ant Law. "Moment Gained" offers a brief respite from the album's dramatic intensity, while "Without a Voice" stands out with strong solos from both Spencer and pianist Matt Robinson, complemented by a captivating string introduction.
"Here (for Chicca)" takes a departure from the album's general feel with a more open and subdued atmosphere, contrasting with the "in-your-face" arrangements of the earlier tracks. "Overlap" resembles a modern classical composition, with its intricate string arrangements leaving a lasting impression and closing out the album is "Not My Country," a track which revisits the dramatic mood of the opening tracks, in essence closing the circle.
"The Defector" predominantly features through-composed music but leaves ample room for improvisation. It can best be described as cinematic jazz, with dense arrangements that enhance the soundtrack-like quality of the recording. This is not an album for passive listening; it demands your full attention from start to finish.
In essence, "The Defector" is a melodic, sensitive, and compassionate tribute to those who exhibit courage in the face of adversity, whether they are soldiers deserting war crimes, individuals leaving abusive relationships, or politicians challenging their peers. Henry Spencer's album serves as a reminder of the strength within us all and a musical celebration of those who dare to defy convention for a better life. Highly recommended.
"The Defector" will be available on CD and all streaming platforms via AMP records tomorrow.
Line-Up:
Henry Spencer trumpet, flugel, composition | Ant Law guitar | Matt Robinson piano, Fender Rhodes | Andrew Robb bass | David Ingamells drums | John Garner violin | Marie Schreer violin | Lydia Abell viola | Colin Alexander cello
Track Listing:
1. The Defector | 2. Perfect Hindrance | 3. Undone | 4. Moment Gained | 5. Not My Country | 6. Introduction to Without a Voice | 7. Without a Voice | 8. Overlap | 9. Here (for Chicca
Release date: 29 September 2023
Format: CD | Streaming
Label: AMP Records
from https://jazzineurope.mfmmedia.nl