Happy New Year! Welcome the lastest edition of the 1k Newsletter with lots of exciting concerts, new releases, and original artwork for your eyes and ears!
PAKT: Percy Jones, Alex Skolnick, Kenny Grohowski, Tim Motzer - US Tour Dates in February/March 2023
It would be impossible to find a label that adequately defines the collective quartet PAKT, whose members combine experience in jazz, progressive rock, metal, experimental, and noise music – often overlapping, never constrictive. The band brings together four extraordinary musicians: bassist Percy Jones (Brand X, Brian Eno, David Sylvian, Suzanne Vega), guitarist Alex Skolnick (Testament, Trans-Siberian Orchestra), drummer Kenny Grohowski (John Zorn, Secret Chiefs 3, Imperial Triumphant), and guitarist Tim Motzer (Bandit65, Jaki Liebezeit, David Sylvian, Ursula Rucker, Jamaaladeen Tacuma). PAKT recalls the fearless attitude and daring approach that originally defined progressive music: where the magic of the moment always triumphs over preconception. Their blistering improvisations serve as a reminder to aficionados of what initially drew them to this most creative, visionary of musics. Not to be missed!
DATES/CITIES/LOCATION/TICKET LINKS
FEB 18, SAT - NYC, NEW YORK (Nublu) + bootstrappers with Elliot Sharp, Don McKensie
https://nublu.net/program151

FEB 19, SUN - PHILADELPHIA, PA (Solar Myth)
https://www.arsnovaworkshop.org/programs/pakt

MAR 01, WED - CHICAGO, IL (Reggie's Shack)
https://reggieslive.com/show/pakt

MAR 02 THU - INDIANAPOLIS, IN (Irving Theater)
https://www.eventbrite.com/e/pakt-percy-jones-alex-skolnick-kenny-grohowski-tim-motzer-tickets-493353994077

MAR 04, SAT - WESTLAND, DETROIT, MI (Downstairs at Joy Manor)
https://www.ticketweb.com/event/pakt-feat-percy-jones-alex-downstairs-at-joy-manor-tickets/12823815

MAR 05, SUN - CINCINNATI, OH (The Ludlow Garage)
https://www.ludlowgaragecincinnati.com/pakt/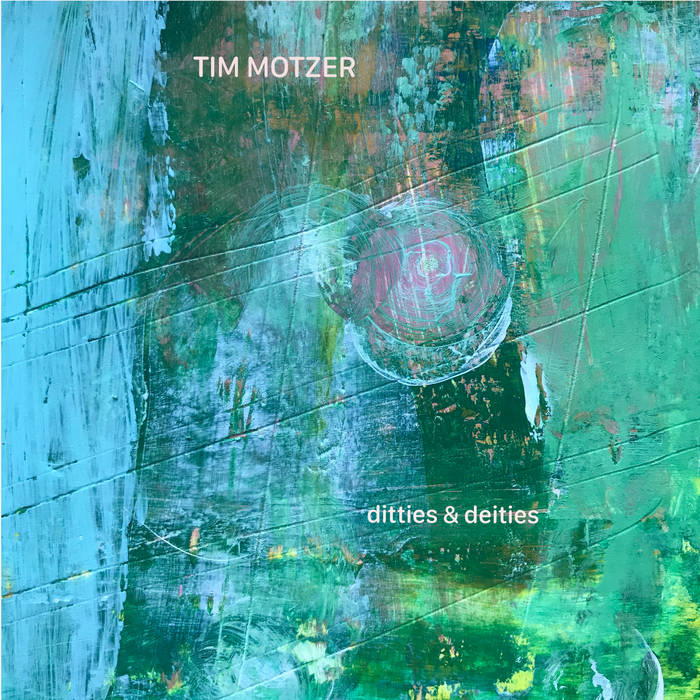 Tim Motzer - ditties & deities (1k063)
https://1krecordings.bandcamp.com/album/ditties-deities-2

"I am excited to share this new album with you to start the year. From my retreats to the countryside, this album represents a collection of introspective musings on a few acoustic stringed instruments captured on these intimate off-the-cuff lo-fi recordings. With the addition of my field recordings I think it may give the listener a feeling for this beautifully resonating place with some of the natural and sacred sounds around it.

I explored many tunings on my acoustic guitars and ukes which led me to finding melodies, chords, and musical sequences that dropped in from the ether. What is contained here, one might say, is a musical diary from those magical moments. I hope you will enjoy it.

As always I appreciate your support, and feel free to share any reflections this music inspires. Wishing you a peaceful new year." - tim motzer

Tim Motzer - 6 & 12 string acoustic guitars, baritone ukelele, voice, field recordings

Original paintings by Tim Motzer

TIM MOTZER ART

As a fine artist, Tim has created album cover artwork for various labels such as Heartcore Records in Berlin, MoonJune Music in Toledo, Spain, and 1k Recordings located in Philadelphia. He has exhibited in New York, and Philadelphia. Besides enjoying his vast catalogue of music or seeing him perform live, you can now own some of Tim's exquisite original paintings.

Currently Tim is offering some of his smaller paintings at his shop on BandCamp. Please visit for the most up-to-date availabilities:
https://1krecordings.bandcamp.com/merch


Tim Motzer is a Philadelphia-based guitarist, multi-instrumentalist, improviser, composer, producer. He is known for his masterful textural guitar voice utilizing bowing, electronics, and prepared techniques. Over the last 25+ years of recording and world touring, Tim has carved out a distinctive sonic niche collaborating with musical luminaries David Sylvian, Kurt Rosenwinkel, Ursula Rucker, Burnt Friedman, Kenny Lattimore, Les Nubians, CAN's Jaki Liebezeit, among others. As an artist and producer, his solo and collaborative projects are documented on his own label—1k Recordings—across 50+ recordings. In the world of contemporary dance, he composes and plays live musical scores for international performance, as well as for Limon Dance Company, Princeton University, and The University of the Arts.

more info:
https://www.timmotzer.com/visual-art


1K RECORDINGS
is an eclectic Philadelphia-based boutique label run by guitarist, composer, and producer Tim Motzer. The catalogue features genre-defying solo releases and adventurous collaborations, spanning ambient soundscapes to progressive to electronic to art pop and beyond.

"A catalog of music that is as unique as it is unpredictable."
- WXPN, The Key

Celebrating 24 years

https://1krecordings.bandcamp.com/


Edited by snobb - 30 Jan 2023 at 10:26pm