Not only the Eurovision song contest. Free improvisers, jazz and art rock musicians, sound artists and contemporary musicians and labels organized benefit compilations ro benefit various Ukrainian causes, showing, like Albert Ayler already prophesied, that music is still the healing force of the universe.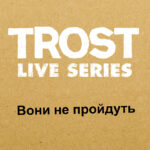 TROST LIVE SERIES
«Вони не пройдуть – No Pasaran!»
UKRAINE SUPPORT COMPILATION
Austrian label Trost double live album compilation, featuring rare performances of Peter Brötzmann's Full Blast, Mats Gustafsson's The End, The Thing, Joëlle Léandre and Jim O'Rourke among many others. The title «No pasarán (They shall not pass)» was the anti-fascist slogan during the Spanish Civil War. All proceeds of this compilation are donated to an artist-run Ukrainian aid organization helping victims of the war.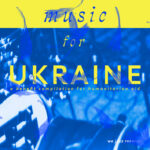 WE JAZZ RECORDS
«Music For Ukraine: A benefit compilation for humanitarian aid»
Finnish label We Jazz compiled 26 unreleased pieces by its artists including Koma Saxo, Ilmiliekki Quartet, Mikko Innanen, Joona Toivanen Trio and Terkel Nřrgaard. More than 10,000 Euros have already been donated to humanitarian aid in Ukraine via verified charity sources.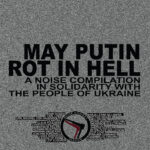 MAY PUTIN ROT IN HELL
«A Noise Compilation in Solidarity With the People of Ukraine»
Swedish Noise Against Fascism production featuring 25 noise meisters and sound artists like Carl Michael Von Hausswolff, Dror Feiler, Joachim Nordwall and Lasse Marhaug. All proceeds from this compilation will go to the resistance against the Russian invasion and/or humanitarian resources for the Ukrainian people.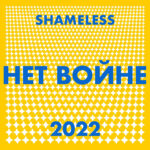 BENEFIT COMPILATION FOR UKRAINE HELP
«NO WAR нет войнe»
The Berlin-based label Shameless Records compiled 25 rare live recordings, mainly from the Berlin and Vienna left-off-field scenes including Audrey Chen, Andrea Parkins, Martin Brandlmayr & Martin Siewert (of Radian), Angélica Castelló and the label's head Boris Hauf. The first batch of proceeds already went to the Urgent Response Fund: Ukraine is committed to supporting women, trans, and nonbinary activists on the ground in and surrounding Ukraine by providing flexible funding and security support. Currently, all donations are sent to local refugee assistance groups here in Berlin.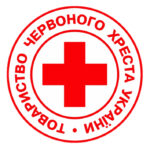 THURSTON MOORE GROUP
«Venus (Live)»
Proceeds from this unreleased live instrumental song (originally released on «By The Fire», The Daydream Library Series, 2020) will benefit The Ukrainian Red Cross Society (URCS) and the International Committee of the Red Cross (ICRC), who together with fellow Red Cross National Societies in border countries, are working on getting vital help to those impacted by this crisis.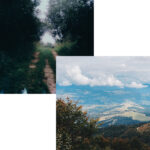 FOR UKRAINE
«Volume 1 & 2»
The New York-based independent online magazine Headphone Commute released two compilations with musicians from ambient and modern classical communities, including Ryuichi Sakamoto with Ukrainian violinist Illia Bondarenko, Lea Bertucci, and Lawrence English. The first volume already raised more than 7,000 USD, donated to the International Rescue Committee (rescue.org) to support displaced children and families with vital supplies during the Crisis in Ukraine.
Unfortunately, there is more to come…
Eyal Hareuveni
NO PARASAN UKRAINE-SUPPOERT
WE JAZZ RECORDS
NOISE AGAINT FASISM
SHAMELESSROCKS
THURSTON MOORE GROUP
HEADPHONECOMUTE
ALBUM FOR UKRAINE VOL. 1-2
from https://salt-peanuts.eu