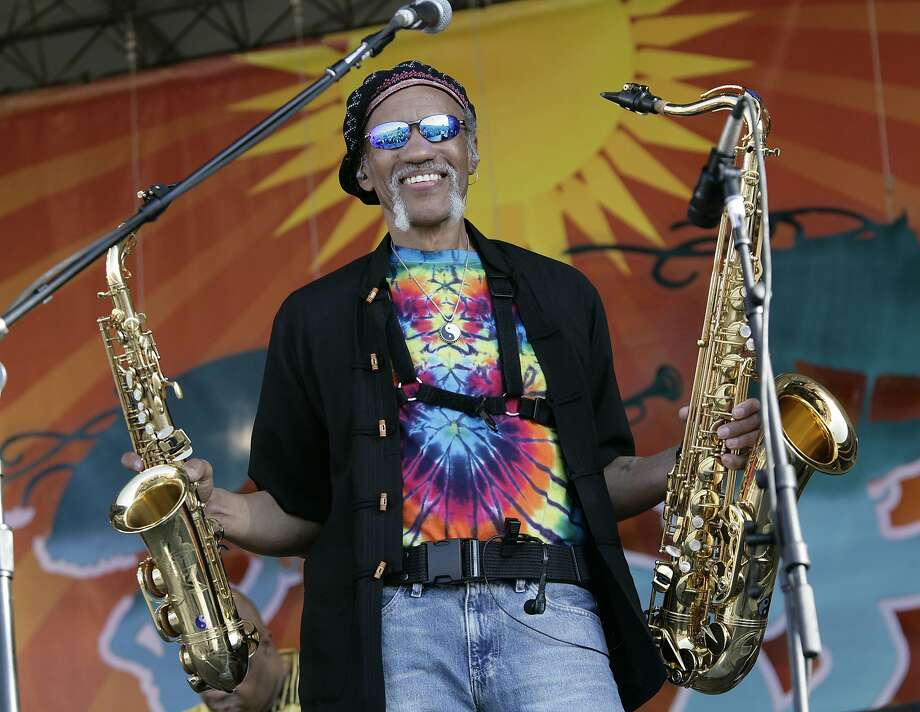 Photo: Dave Martin / Associated Press 2008
Soprano saxophonist Charles Neville, who usually performed in a beret and a tie-dyed shirt, played with jazz, blues and R&B greats decades before the Grammy Award-winning Neville Brothers formed.
Charles Neville, the saxophonist in one of New Orleans' most celebrated bands, the Neville Brothers, died Friday at his home in Huntington, Mass. He was 79.
His family announced his death, of pancreatic cancer, in an online statement. On Facebook, his brother and bandmate Aaron Neville, wrote, "You'll always be in my heart and soul, like a tattoo."
The Neville Brothers gathered New Orleans' abundant musical heritage and carried it forward. Art, Aaron, Charles and Cyril Neville formed their band in 1977 and maintained it, amid other projects, until disbanding in 2012. (They reunited for a farewell concert in New Orleans in 2015.)
The group melded rhythm and blues, gospel, doo-wop, rock, blues, soul, jazz, funk and New Orleans' own parade and Mardi Gras rhythms, in songs that mingled a party spirit with social consciousness.
from www.sfgate.com